Francisco Arancibia Andrade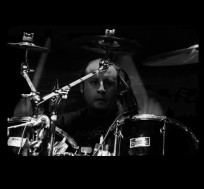 Nacimiento:  05 de marzo de 1978
Residencia:  Viña del Mar, región de Valparaíso, Chile.
Instrumento: Batería
Gustos musicales: Rock y Metal en general. New Age, Avant Garde, Trip-Hop.
Influencias: Iron Maiden, Meshuggah, Rush, Megadeth.
Bandas favoritas (Nac): Dorso, Coprófago, Grouler, All Tomorrow´s,  Krudo, Total Mosh.
Bandas favoritas (Int): Iron Maiden, Anathema, Opeth, Riverside, The 3rd and the Mortal, My Dying Bride, Paradise Lost, Ark, Porcupine Tree, Tiamat, Amorphis.
Músicos Favoritos: Neil Peart, Gavin Harrison, Tomas Haake, Dave Lombardo.
Carrera musical:  Schizophrenia (1996), Silence (1998), Sidonia (2002-2007), Confess (2008), Solsticio (2009).